Anytime is the right time to highlight mental health in your organization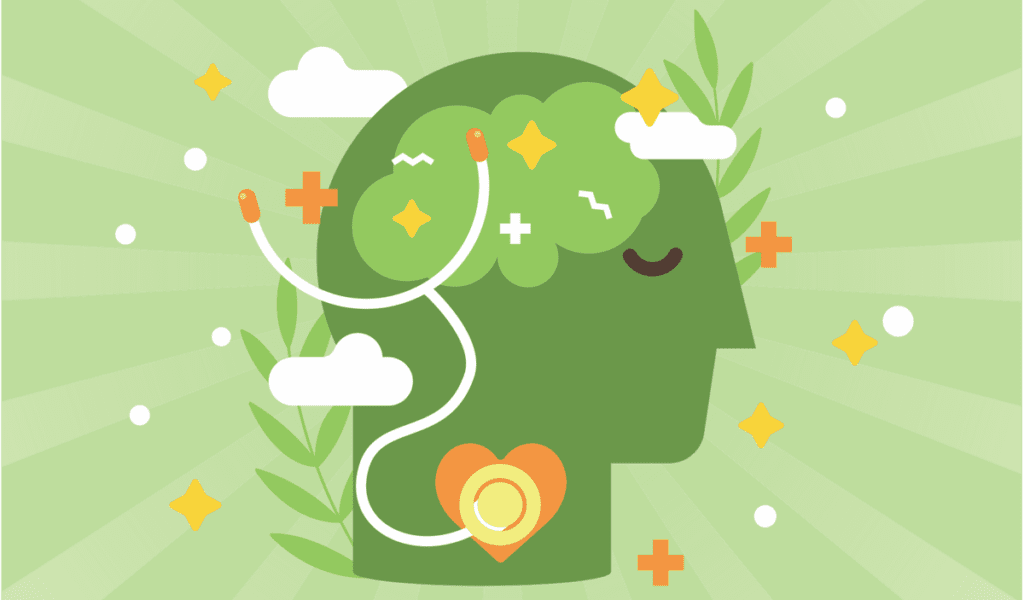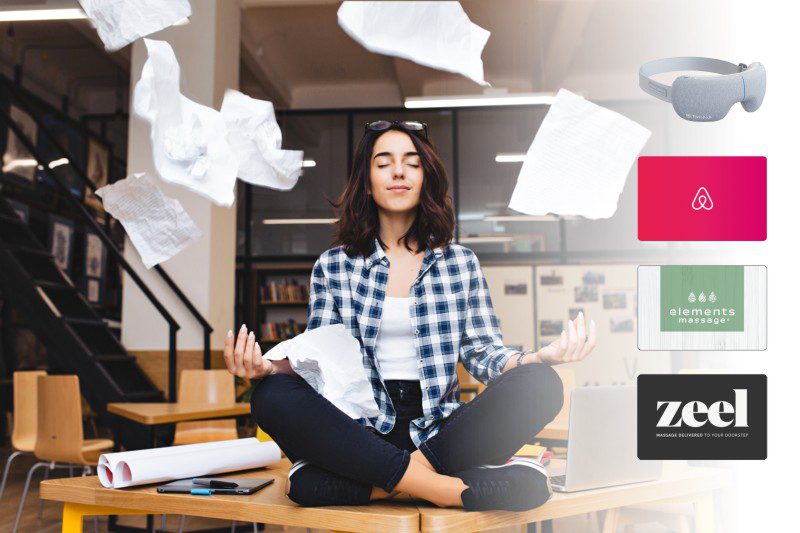 Burnout, Stress & the Great Resignation
For many, burnout and stress have been on the rise. The need to juggle work demands with competing life responsibilities (parenting, caretaking, health issues, or otherwise) has led some to consider what they really want in a job and how that fits into their whole life. And for certain employees, that's meant leaving companies where they don't feel supported – The Great Resignation.
Anytime is the right time to highlight that mental health is important to your organization and show employees you care for their well-being. Mental Health activities help employees feel happier and more connected in our increasingly isolated world. Boost company culture by encouraging activities that support good mental health.
Encourage Random Management and Peer-to-Peer Shout-Outs
Positive feedback and recognition can make someone's day. It can also build deeper connections between managers and teammates.
Practicing positive feedback regularly can help increase trust; building a community where employees feel supported and can be themselves at work.
Give managers easy access to tools to help encourage their team. A quick thank you with a personalized message and a selection of gift cards for coffee, lunch, or other activities magnifies the sentiment, as well as the impact on your organization as recipients, have a comfortable way to share their recognition.
Encourage employees to give each other shout-outs for a job well done on tools like Teams or Slack. Lead by example, and send the first DM giving someone a shout-out. Reward employees who participate with lunch or a treat.
You can also do shout-outs during team or company-wide meetings. Send a digital gift during the meeting to everyone's email or mobile phone.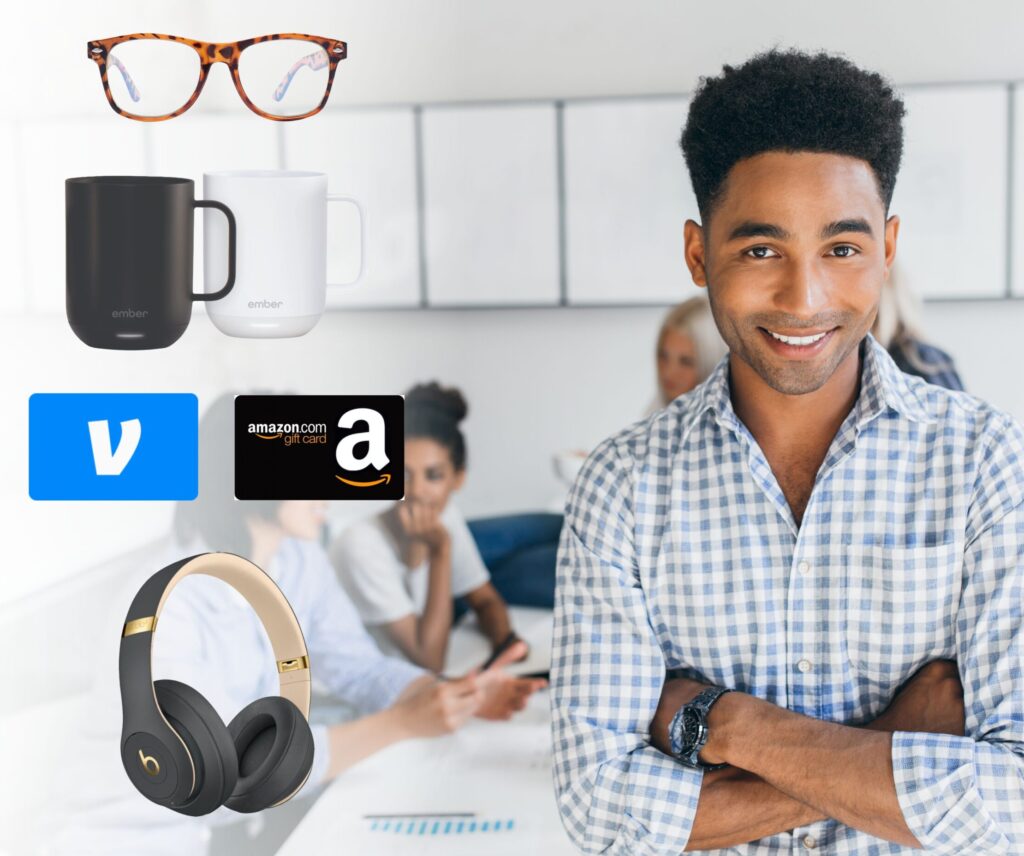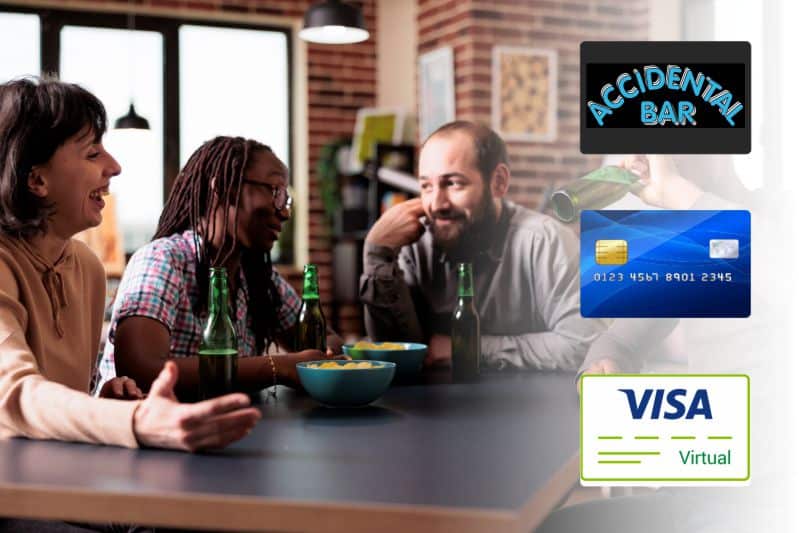 Friday afternoon employee mental health break
Give employees an extra 4 or 5 hours one Friday afternoon. Give them advance notice so they can plan time for themselves. Let them know that this time is for them, not for work. Here is an example of how to communicate this to your team:
"In honor of Mental Health Awareness Month, we are requiring all team members to log off and start their weekend early this Friday at 12 pm. Yes, you are required! We encourage you to take time for self-care, whatever this looks like for you. Spend time with friends, family, co-workers, take a hike, read a book, watch a movie, take a nap… enjoy!"
On Monday, when everyone is back at it, share what you did for self-care on your company Slack channel or during your company meeting.
Encourage Healthy Activities
Exercise is a great Mental Health Awareness Month activity because it hits on so many crucial aspects of employee wellbeing:
Physical health. Being physically active can reduce the risk of developing depression by 30%. Even a 20-minute walk can reduce stress and help employees feel better.
Socialization. Exercising with others is an excellent opportunity to build connections.
Being outdoors. Exercising outside has many benefits, including a better mood and a clearer mind.
Emotional and mental well-being. Exercising is a great mood-booster and is one of the key aspects of a healthy mind.
If your team can get together in person, take a walk or hike together. Virtual teams can use apps like FitWin or StepBet to see who can get the most steps in the month of May. Reward the winners!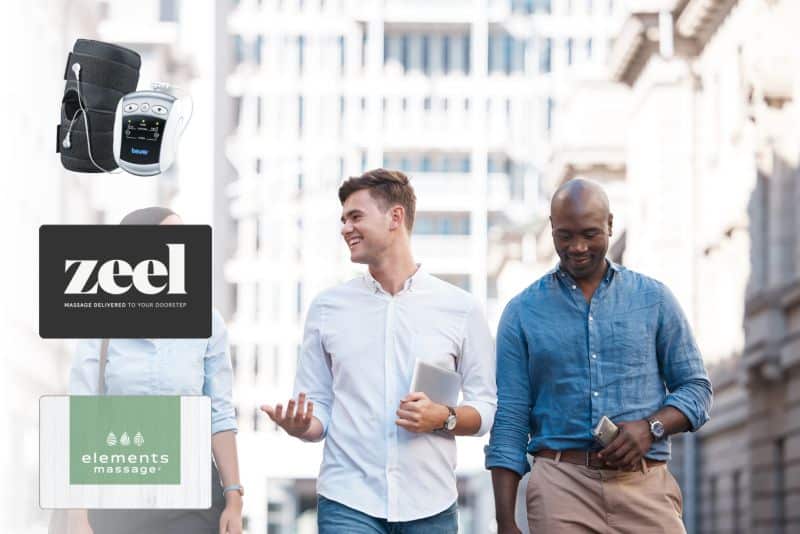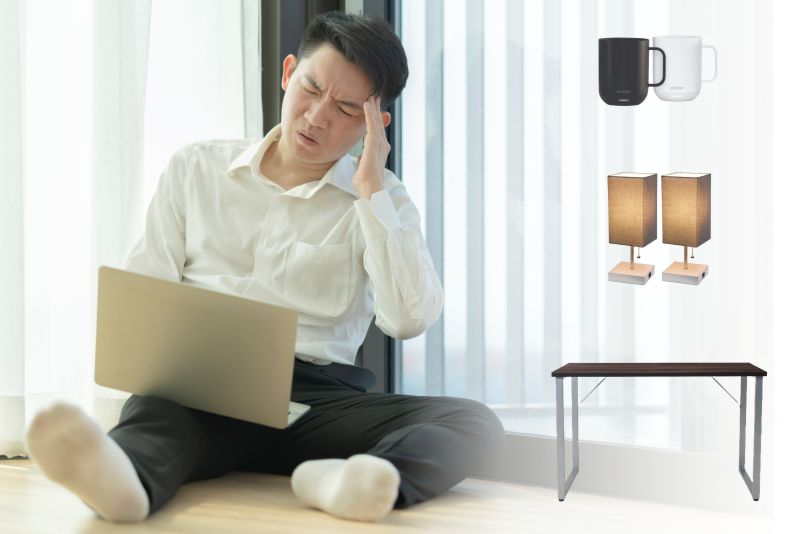 Improve Employee Workspaces
Help employees create an environment they WANT to work in. The great benefit of working from home is developing a space that helps you thrive and be productive. Add a plant, hang a painting, and have an adjustable light so you can adjust the light settings as needed, including a picture of the family, etc.
Styling the workspace is not for everyone. However, there are certain things that you can do to create the perfect environment. To create the best vibe, you need to think about your style, productivity, enhancing décor, ambiance, and color psychology.
Let employees take an extended lunch break to take an extra few minutes alone or with colleagues. Over half of employees don't take a lunch break, and 56% of people step away from work for lunch and only take 30 minutes or less for their break.
An overwhelming 94% of employees feel happier when they take lunch breaks. Lunch is an excellent opportunity to recharge, socialize, walk, and take a breather.
This Mental Health Awareness Month activity looks different for everyone. For some, taking a walk after they eat lunch helps them reset. For others, it may be calling a loved one or chatting with coworkers.
It's essential to set an example as a company leader for this one. Take that extra time during your lunch this Mental Health Awareness Month and see other employees follow suit.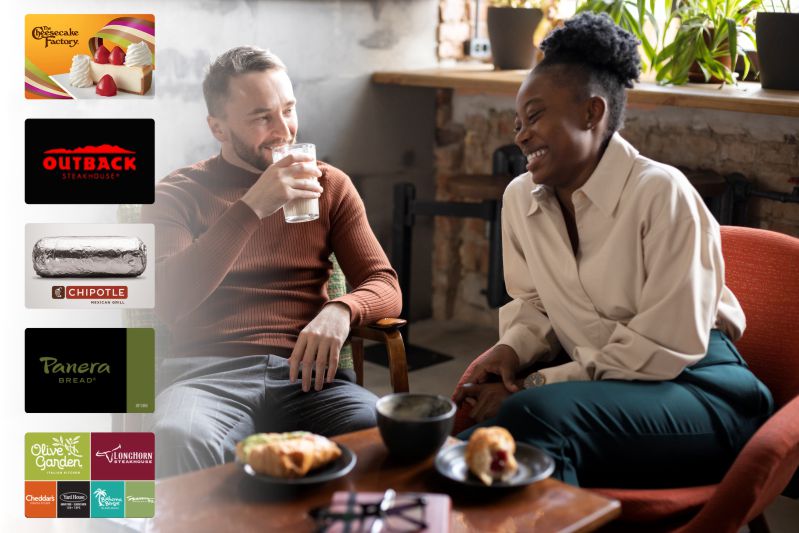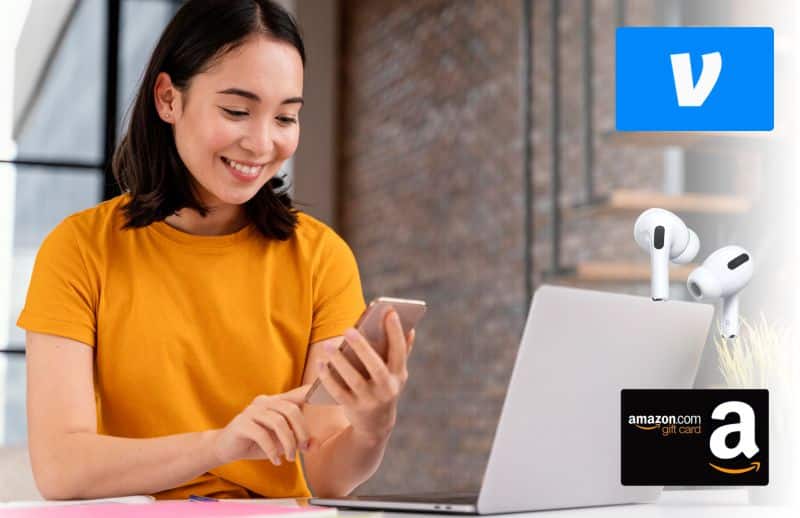 Give employees a small bonus
Give employees a little "self-care bonus" that they can use to bring some joy into their day. 
Here are some ideas of small things to buy for stress management purposes:
• Go to a coffee shop and buy your favorite drink
• Buy a book on mental health or self-care
• Purchase a new game to play with friends
• Get a plant for your office space
Tell everyone to share their purchases with the team.
Don't forget, Build your Mental Health Culture.
Take a Breather – In times like these, it's easy to feel overwhelmed. Take time to take care of yourself. Try to get enough sleep, take a short walk during the day, and eat balanced meals more regularly are simple, helpful ways that you can help employees manage their stress.
Don't Keep Stress to Yourself – Encourage employees to speak to their managers or your organization's HR department if they feel stressed. These conversations often lead to simple solutions that can alleviate some of these feelings — but many employees don't feel comfortable approaching leadership with a problem. Remind them that your organization is there to help.
There's No Shame in Stress – Mental health and mental health awareness can often come with some stigma. Ensure that your employees know that they will not be judged or shamed if they choose to share their feelings and have an action plan in place should an employee receive a negative response to speaking about their stress.
Sharing is caring – Good company culture is collaborative, but collaborating doesn't have to stop with individual projects or deliverables. Encourage employees to share tactics that have helped them manage their stress with the larger team.
Resources – It's always a good idea to share resources outside of your organization that employees can turn to, especially in the case of mental health. Compiling a list of those who may need more help than your organization can provide regarding their stress and anxiety is an easy way to provide support.
Enhance your brand with every engagement while keeping 100% of the value of unclaimed incentives.
Build brilliant incentive deliveries that enhance your brand. 
No credit card required to build sample deliveries of your favorite gift cards