Know a company that can use a great rewards and incentives platform? ... Let us know!
Share with someone you think would benefit from sending branded rewards and incentives via TruCentive. We'll let them know you recommended TruCentive and you will get a $50 Gift Card!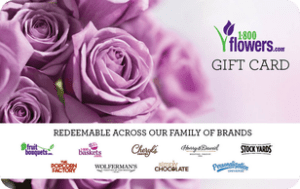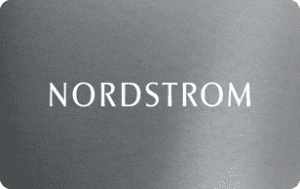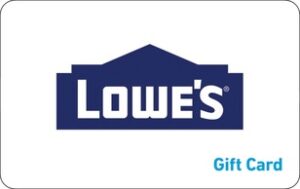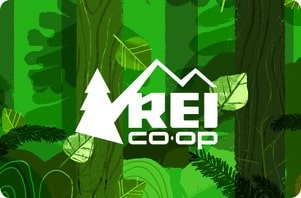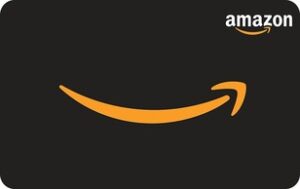 Your referrals mean the world to us. We are honored when you take the time to pass our name along to your colleagues. To show our appreciation, we will send you a $50 gift card for each referral you submit via the TruCentive referral program once they have signed up for a TruCentive account and delivered $1000 in rewards and gifts within the first three months as a TruCentive customer. There is no limit on the number of colleagues you can refer, so spread the word!
Recognizing the value our customers bring to the TruCentive community.
TruCentive, Inc. Client Referral Program Terms and Conditions
The TruCentive Referral Program (the "Program") is designed to recognize the additional value you as a current customer provide when you identify and submit an opportunity for new customers.   The Program seeks to provide a neutral, fair website for current TruCentive customers to submit referrals to gain a reward based on sales to the new referred account.  TruCentive reserves the right to amend, extend, suspend, or terminate the Program at any time.
TruCentive, Inc., a Delaware corporation ("we", "TruCentive" or "Company"), may at times offer you the opportunity to refer business associates via a referral program ("Program") offered on the TruCentive website located at https://trucentive.com/trucentive-referral-program/ (the "Website"). 
Binding Agreement.By using the Website or participating in the Program, you are bound by these Terms and Conditions ("Terms") and indicate your agreement to them.  All of the Company's decisions are final and binding.  These Terms are incorporated in, part of, and subject to the Company's Terms of Use, available at https://trucentive.com/terms_of_use/. (Capitalized terms not otherwise defined shall have the meanings set forth in the Terms of Use.)
The personal information collected, processed, and used as part of the Program will be used in accordance with Company's Privacy Policy, which is available for your review at https://trucentive.com/privacy_policy/.
Eligibility. If you are under 18 years old, you may not use or access the TruCentive Website. You must be doing business on behalf of a credible business with a valid Tax ID and be a registered active client in good standing of the Company throughout the Program period.
 
 
 
How the Program Works.  Using the Website, you can follow the on-screen instructions to refer business associates whom you personally know ("Associates").  Users may refer as many Associates as they would like throughout the entirety of the Program. Once an individual makes a referral, he/she becomes a "Referrer". Use the Account code found on the lower right-hand corner of any page in your account as your unique referral link ("Personal Link") that allows the Referrer to receive the benefit or reward advertised on the Website, as applicable.  For each new account that sends $1000 or more of instrument value (not including delivery fees) within three (3) months from their first sign-on date, the Referrer will receive a $50 gift card of his/her choice from those available in our catalog.  .  Once the rewards and gifts have been sent and confirmed, TruCentive will send the Referrer their $50 gift card.
Restrictions.  Referrers cannot refer themselves or create fake accounts with the Company; multiple accounts within a company or organization may be accepted at TruCentive's sole discretion.   No User may use the Program to violate any law, infringe or violate the rights of any third party, or otherwise act in a manner that is deemed harassing, harmful, illegal, hateful, obscene or outside the spirit and intent of the Program.  In addition, you may not (i) tamper with the Program, (ii) act in an unfair or disruptive manner, or (iii) use any system, bot or other device or artifice to participate or receive any benefit in the Program. This includes but is not limited to a general prohibition on posting of the referral codes on any website which offers the referral code to anyone other than Associates, i.e., business associates whom you personally know.  If we believe that a referral code associated with a User's account was used in such a manner, we have the right to remove all credit associated with that account and remove the User from the TruCentive Platform. CAUTION: ANY ATTEMPT TO DELIBERATELY DAMAGE OR UNDERMINE THE LEGITIMATE OPERATION OF THE PROGRAM MAY BE IN VIOLATION OF CRIMINAL AND CIVIL LAWS. SHOULD SUCH AN ATTEMPT BE MADE, THE COMPANY RESERVES THE RIGHT TO SEEK REMEDIES AND DAMAGES (INCLUDING ATTORNEY FEES) TO THE FULLEST EXTENT OF THE LAW, INCLUDING CRIMINAL PROSECUTION.
Payment Schedule. A $50 digital gift card will be sent to you within ten (10) business days after the Company validates your Referral has sent $1000 in incentive value and meets all other Program elements.
Customer Definition. Customers who sign-on through this Program will be deemed to be TruCentive customers.  Accordingly, all of the Company's rules, policies, and operating procedures concerning customer orders and customer service will apply to those customers.  The Company may change our policies and operating procedures at any time. 
Rewards.  By making a Valid Referral (defined below), you will receive a reward (a "Referral Reward"). In order to qualify as a "Valid Referral", your Associate must not be an existing User of the Website and must be a first-time User of the Service as a result of your referral. The $50 digital gift card reward will be subject to the issuer's terms and conditions.  Rewards are subject to verification. The Company may delay a reward for the purposes of investigation. The Company may also refuse to verify and process any transaction for any reason.  Each User is responsible for verifying that he/she is permitted by his/her organization to personally accept a Referral Reward, and TruCentive shall have no liabilities or obligations if the User's organization does not so permit. Unless otherwise stated, rewards have no monetary value and may not be redeemed for cash.  They are not transferable and may not be auctioned, traded, or sold. Please refer to the Terms of Service for additional billing and payment information.
Bulk Distribution ("Spam"). Each Referrer is the actual sender and must comply with applicable law.  Referrals must be created and distributed in a personal manner that is appropriate and customary for communications with employees, clients, prospects, subjects, and members.  By submitting any email address as part of the Program, the Referrer represents that he/she has the appropriate permission and consent. Bulk email distribution, distribution to strangers, or any other use of the services described herein in a manner that is not promoted is expressly prohibited and may be grounds for immediate removal from the Website and further legal action.  The Company has no obligation to monitor the Program or any communications; however, the Company may choose to do so and block any chat messages, remove any such User Generated Content, or prohibit any use of the Program. Referrers who do not comply with the law, including anti-spam laws, are obligated to indemnify the Company against any liabilities, costs, and expenses it incurs as a result of such spam.
Right to Cancel, Modify or Terminate.  We reserve the right to cancel, modify or terminate the Program at any time for any reason. We reserve the right to disqualify any User, Referrer or Associate at any time from participation in the Program if we have a good faith belief that he/she has violated any of these Terms or if the User, Referrer, or Associate are affiliated with a business on the TruCentive Prohibited Products Services and Methods of Selling list.