12 ways organizations use rewards and incentives to improve outcomes
How HR Departments and Managers are using Incentive Fulfillment and Reward Delivery programs
Organizations use incentive and reward programs for a rich variety of internally and externally focused programs.
HR departments often employ aspects of incentive and reward programs to motivate, recognize, and retain employees.
Managers can deploy incentive and reward aspects to add a bit of fun to the workplace and foster team engagement and team camaraderie.
Incentives can also be effective as a motivator for customer engagement in the form of loyalty bonuses or incentives for participation in review programs.
Focus groups and other survey related data-gathering efforts have long used financial incentives and compensation to reward participation in research.
Incentives and rewards take many forms, including financial payments, gift cards, food and beverage gifts, and merchandise. An abundant selection of incentives allows the recipient to choose their own gift, increasing memorability.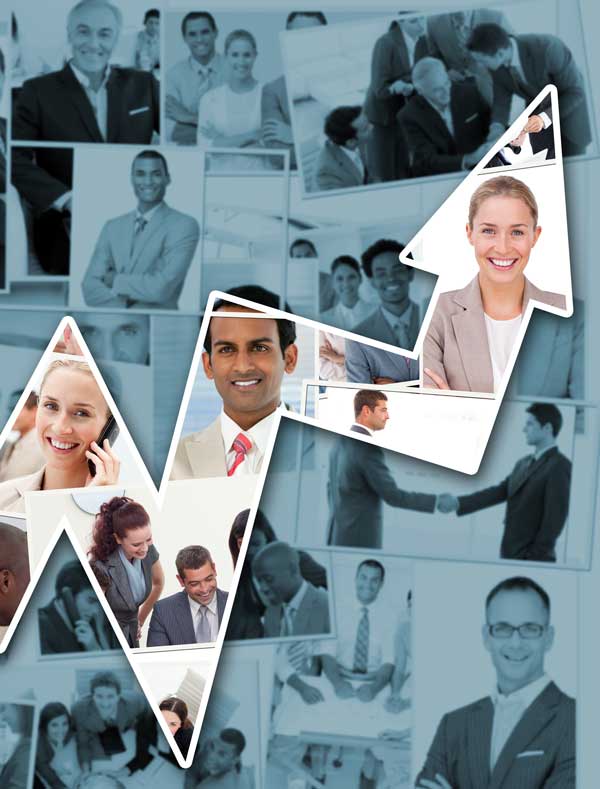 Typical uses for incentive and reward programs
No matter the occasion, a little bit of fun in the workplace along with unexpected gifts can boost morale. This can help build team spirit and foster a sense of loyalty to the organization.
Employee engagement is a key factor in maintaining a productive and motivated workforce. Engaged employees are more likely to be satisfied with their jobs, more committed to their employers, and more likely to contribute to company goals and objectives. Appreciation demonstrates to employees that their efforts are valued and appreciated.
Whether it's providing pizza or ice cream at fun events like happy hours or work anniversaries, or spot rewards during employee training, extra incentives reliably improve participation and engagement.
Incentives, such as gifts or other rewards, can be used to improve participation and engagement in various company initiatives, such as onboarding or training programs. Incentives provide a tangible benefit to employees that helps motivation and engagement.
When selecting incentive and reward gifts for employees, it's important to consider the preferences and needs of your workforce. Personalization and customization can help make the gifts more meaningful and valuable to employees. It's also important to ensure that the gifts are fair and equitable, and that all employees have an opportunity to receive them based on clear criteria.
Gifts are just one part of a larger employee engagement strategy, which should include other forms of recognition and communication.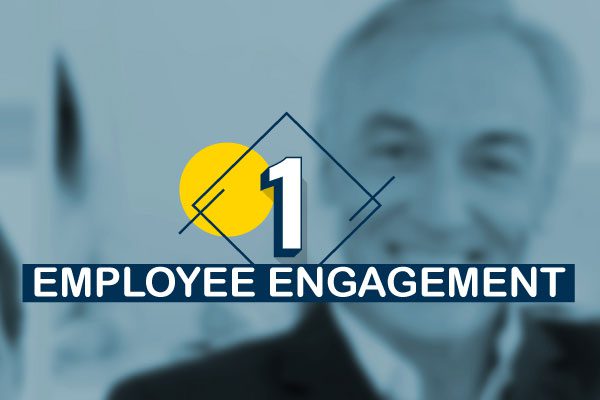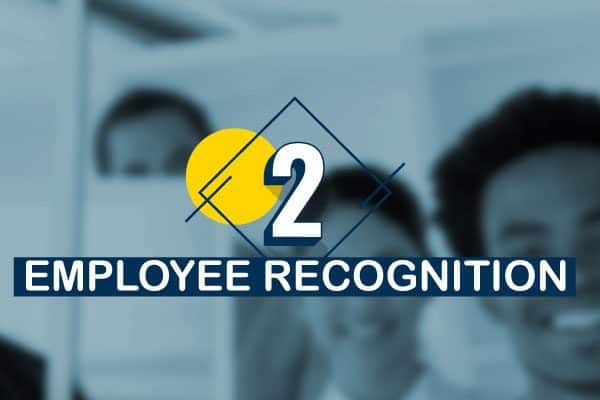 Employee recognition is a crucial component of a positive and productive workplace culture. Recognizing employees on anniversaries and special occasions as well as rewarding hard work and achievements can boost morale, increase motivation, and improve employee retention.
Rewards can be a powerful tool in employee recognition programs. Providing plenty of award choices for employees provides flexibility and ensures that the rewards are valued and appreciated. A wide variety of gift cards, direct payments, and curated merchandise, provides a degree of personalization and customization that can help increase the perceived value of the reward.
Instant delivery of rewards, particularly in the form of gift cards, can also enhance the impact of employee recognition programs. Employees who receive their rewards quickly are more likely to feel valued and appreciated, which can lead to increased job satisfaction and engagement.
When you design your own employee recognition programs , consider the preferences, and needs of your workforce, as well as any budgetary or logistical constraints. It's also important to ensure that the program is fair and equitable, with clear criteria for selecting and rewarding employees.
The logistics can be simple with the right partner. The ability to quickly set up rewards for your employees—including those living and working internationally—adds convenience and ease.
Motivated teams are more productive, efficient, and effective in achieving their objectives. They are also more likely to be innovative, collaborative, and open to feedback and suggestions. This can lead to improved work quality, increased efficiency, and better overall performance.
Teams should have clear goals and expectations. Team members should understand what they are working towards, what is expected of them, and how they can contribute to the team.
Feedback and recognition are important. Regular feedback builds confidence and reinforces positive behaviors. Recognition in the form of incentive and reward gift cards, payments, and merchandise are a great way to motivate team members and boost team engagement.
A motivated team can achieve great things and create a positive and productive work environment for everyone involved.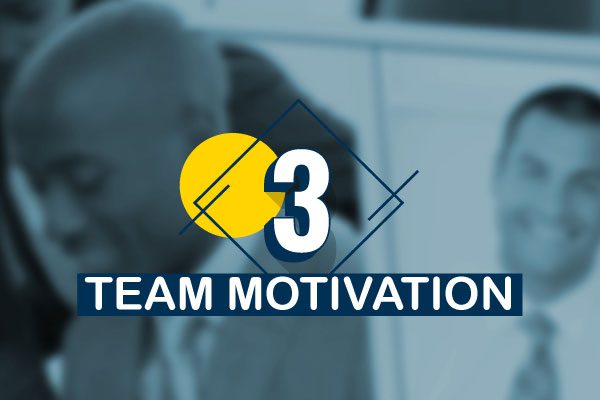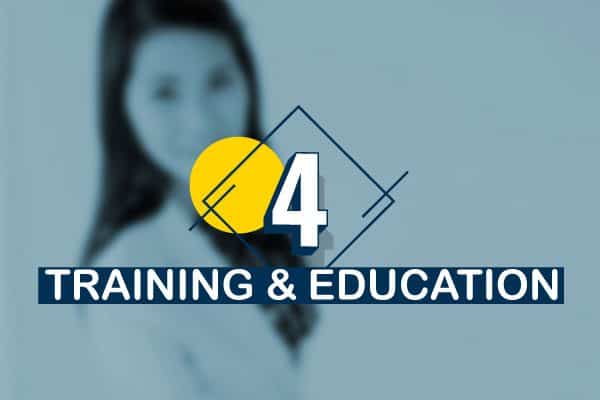 Motivated students are important to the engagement and success of any company training.
Incentives and rewards can go a long way towards creating a fun and engaging atmosphere for training, whether it's online or in person.
Provide incentives to motivate employees to engage in the training, such as certificates, as well as prizes and incentive and reward gifts. Recognition and positive feedback can be effective incentives. Recognition and positive feedback coupled with incentive gifts can really reinforce a positive state of mind.
Other points to consider include:
Set clear expectations for training
Include a variety of teaching methods
Encourage participation
Follow up
A positive and engaging learning environment encourages participation and success. Providing incentives, rewards, and positive feedback can help students stay motivated throughout their training.
Personal attention and engagement can help to humanize a brand and create a sense of connection between the customer and the company.
Listening to feedback, addressing concerns, and offering solutions are important and lets companies demonstrate that they value their customers and are committed to providing excellent customer service.
A tangible gift can reinforce the relationship.
It can be as simple as offering a small token of your appreciation for your customer's patience in a difficult situation, or for thanking them for feedback, or for a product review.
Small gestures such as offering discounts, sending thank-you notes, or giving small gifts can also go a long way in building relationships with customers.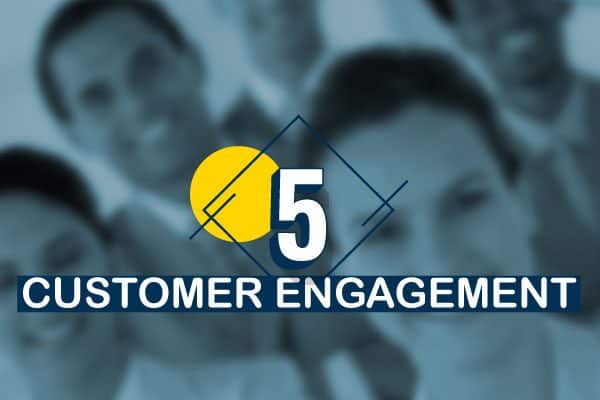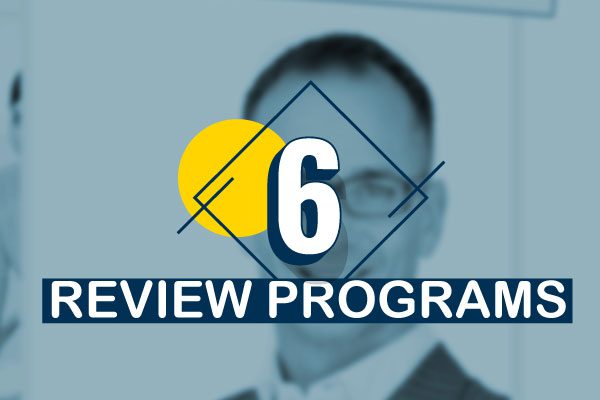 There is nothing more beneficial than independent reviews by actual users singing your praises.  User reviews are incredibly important and provide potential customers with insights into the experiences of other people who have used your product or service.
Reviews help to build trust with prospective customers. Prospects are more likely to trust your brand when they read about positive experiences from real people. Reviews act as social proof and can influence potential customers.
So, how do we get people shouting from the rooftops about our business? Encourage customers to leave reviews on review sites or on social media. Offer incentive gifts for reviews and be sure to include a range of choices. These choices, whether gift cards, or merchandise offers can be sent out to folks after they leave a review.
Review programs are an excellent way to encourage customers to leave reviews and share their experiences with others. By providing incentives and rewards and making it easy for customers to leave reviews, businesses can increase the number of reviews they receive and build a positive reputation.
Reviews are essential for building trust and helping with purchase decisions. It's essential for businesses to encourage and respond to user reviews to build a positive reputation and attract new customers.
The primary goal of wellness programs is to support employees in adopting and maintaining healthy behaviors. These programs are designed to promote overall wellness, improve employee health outcomes, and reduce healthcare costs for both employees and employers.
The use of rewards and incentives can be effective in motivating employees to participate in wellness programs. Incentives such as incentive and reward gift cards, payments, or merchandise can provide a tangible benefit for employees who complete certain health-related activities or achieve specific health goals.
Wellness programs that encourage employees to adopt healthier behaviors can have a positive impact on an organization's bottom line. Healthy employees are generally more productive and take fewer sick days, resulting in lower healthcare costs and increased productivity.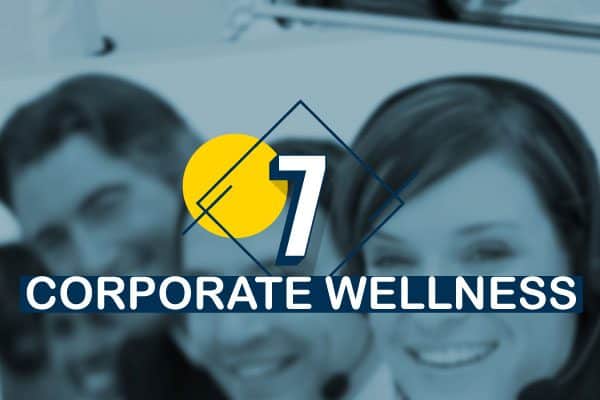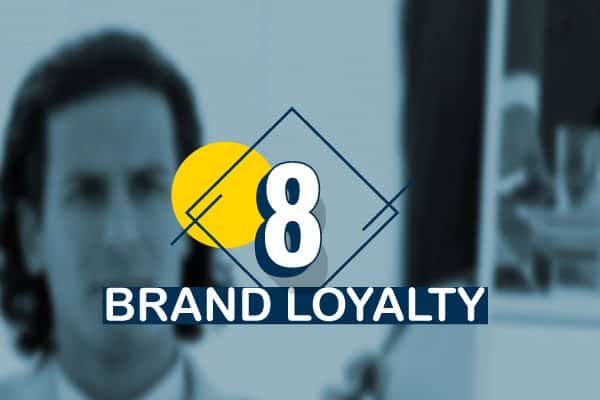 Customers who experience above and beyond service are more likely to be loyal to your brand.
Providing exceptional customer service can turn a negative experience into a positive one and create loyal customers who are more likely to recommend your brand to others. When customers feel valued and heard, they are more likely to trust your brand and return for future purchases.
Providing friendly and empathetic customer service is important. And if things go temporarily wrong, providing a gift card or other gesture of goodwill can help turn a negative experience into a positive one and create loyal customers who are even more likely to recommend the brand to others. An incentive and reward gift card for an inconvenience may turn your most frustrated customers into your greatest advocates.
Businesses can also offer incentives to encourage customer loyalty, such as reward programs and exclusive offers. Incentives not only reward customers for their loyalty but also create a sense of community and connection with the brand.
Recruitment and retention of a sufficient number of trial participants can be a major challenge for clinical trial sponsors, and offering rewards or stipends can be an effective strategy to address this challenge.
Rewards, stipends and financial incentives can help encourage individuals to participate in a clinical trial by compensating them for their time, effort, and any out-of-pocket expenses incurred during the trial.
This can be particularly important for individuals who may have to take time off work or travel to participate in the trial.
It's important to ensure that the incentives offered are appropriate and do not unduly influence participants' decisions to participate in the trial. Trial sponsors must be aware of and comply with regulations and ethical guidelines related to offering incentives to trial participants.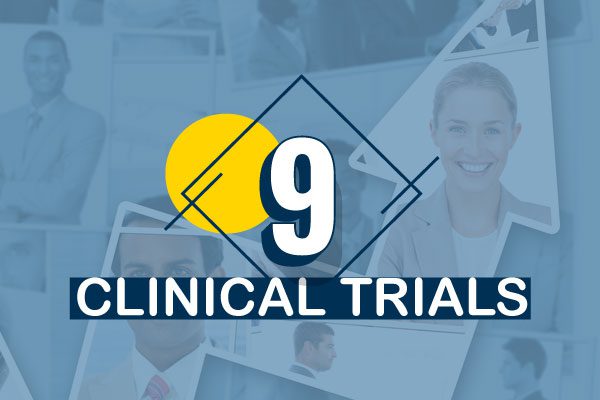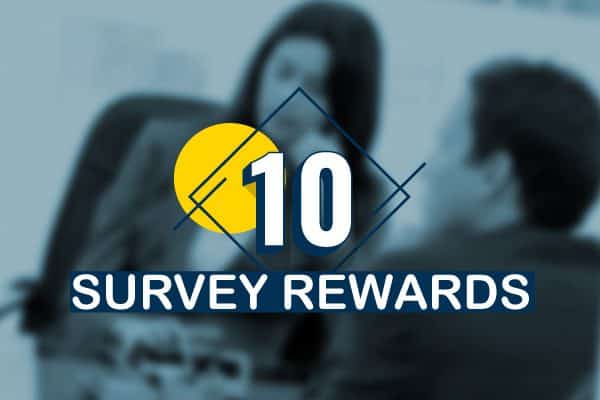 Incentives are an effective means to encourage survey participation. Gift cards are a frequent incentive choice for survey participation because they offer a concrete reward to participants and can be used at a variety of retailers, both online and in-person.
Sending the gift card immediately after survey completion can help reinforce the connection between the reward and the act of participating in the survey. The timing of the gift card delivery can impact its effectiveness as an incentive.
Consider the preferences of your target audience and choose incentives that will resonate with your target audience. Offering a curated selection of brands and retailers can help ensure that recipients find the incentive appealing.
It's important to consider any legal or logistical restrictions when offering gift cards as incentives for survey participation. For example, different countries may have different restrictions and different availability of goods and services. Make sure your choices are suitable for the given location of survey participants.
Incentive fulfillment and reward organizations such as TruCentive make it easy and cost-effective to distribute rewards. 
Incentive and reward programs are just one component of a full sales program. But it can be one of the most visible and engaging aspects. Sales programs are an extensive topic that includes goals and targets, strategies, training, tools, evaluation and feedback – and incentives and rewards.
Offering incentives and rewards can motivate sales teams to achieve their goals and drive results. This can include commission structures, bonuses, and recognition programs.
Gift cards work incredibly well for sales incentives. They're scalable, available in many denominations, and thus flexible enough to reward any incremental sales volume. And unlike cash, a common and expected form of variable compensation in this field, cards are seen as a one-time reward for a job well done.
Using an online fulfillment system to manage and track rewards can also help to streamline the process and ensure that incentives are delivered fairly and efficiently. This can save time and resources, while also helping to maintain transparency and accountability. Overall, incentives and rewards can be a powerful tool in building a strong and motivated sales team.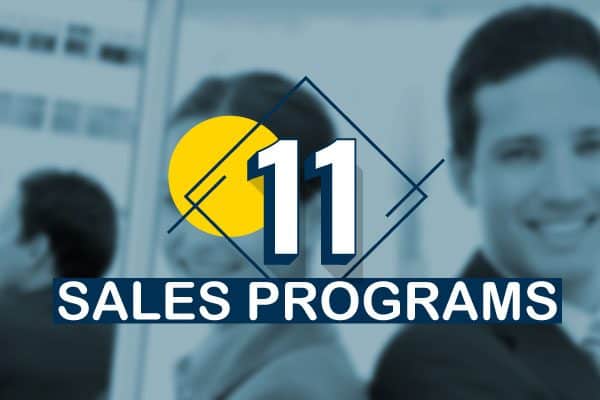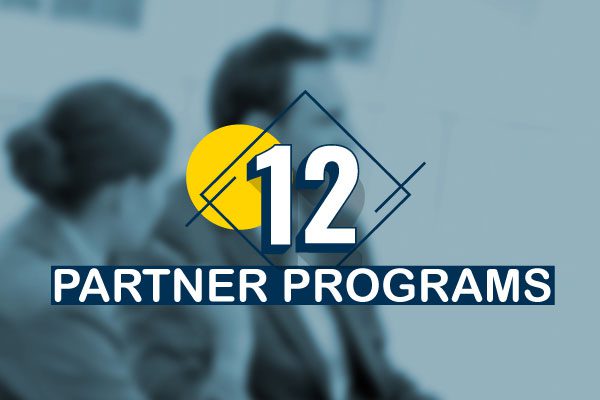 Putting in place a rewards and incentives program can be an effective way to motivate channel partners and their sales teams to take specific actions and promote your products.
A Channel Partner Program is "a strategy to motivate and engage channel partners to create more value for customers," according to Daniel Nilsson.
One often overlooked aspect of successful channel relationships is engaging successfully with the channel organization team members to motivate them to achieve their goals and drive results.
Gift cards, payments, and merchandise are a great way to motivate channel partners and their sales teams to schedule appointments or promote your products. Using a rewards platform to incentivize channel sales teams and support them with incentives to schedule demos, meetings, and customer training is key to keeping your organization and products top of mind.

85,000+ Gift Cards in 150 Countries
Deposit to Debit Card, Bank Account, PayPal, and Venmo
MasterCard, Visa, and AMEX
Thousands of merchandise options
In less than 60 minutes we'll work with you to:
Choose your template and personalize your project
Edit your message & logo
Select gift card options
Send via SMS or Email
There's no obligation and no credit card to get started sending examples
3,000+ Major Brand Gift Cards – 150 countries
85,000+ Local merchant gift cards
You choose or let your recipient enter their zip code and choose
Pre-Paid Visa & MasterCard cards – Digital and Physical Options
10,000+ Merchandise options – No shipping, no markup
Payments – Deposit to Debit Card – Deposit to Bank Account – PayPal (300+ countries) & Venmo
TruCentive gives you the tools to deliver rewards and incentives in ways that magnify your brand and delight your recipients.
Sign up and try us out! If you would like a setup call after you have had a chance to experiment, no problem
There's no obligation and no credit card to get started sending examples.

Use powerful features to quickly create professional-looking incentive deliveries
With a TruCentive subscription, you get technical support for all your team members so you can get back to your project fast
Reimagine your productivity
Eliminate the time and frustration managing the procurement, delivery, and management of your rewards and incentives deliveries